Inspiration for Winter Weekends Away
It's hard to believe it's already the end of August. Where has time gone this summer?!
With the summer break sadly nearing its end, it can be a miserable thought that your next planned holiday might not be until Christmas. Or even next summer for lots of people! However, this need not be the case if you still feel like you have the travelling bug. There are lots of holiday destinations that are perfect to travel to during the UK winter months. Even if you don't fancy taking any time off work! A simple Friday afternoon – Sunday evening trip can be just what you need to give you something to look forward to without breaking the bank. Whether you fancy catching a quick flight over for a European city break, or packing up the boot of the car and setting off somewhere in the UK.
I've put together a list of 6 locations that are perfect for planning winter weekends away in the UK winter months. I've also included some photos, some from Air Bnb (my favourite site for booking holiday apartments!) to give you some inspiration to help your own search.
Please leave comments if you have any other ideas of places to visit, and share your own photos with us on Twitter and Facebook!
 1. Amsterdam in October
Amsterdam is a gorgeous place to travel to in the winter months, as it's beautiful when it's cold and still has lots of things to do. Be sure to wrap up warm, as temperatures can drop below freezing and you may even see some snow! Go for a central location, and you can enjoy canal views and amazing architecture that's completely unique to the city. For a trip in October, if you're travelling in a group of five, the average price on Air Bnb is about £200 each for the weekend if you're staying for four nights. However you can find it cheaper than this if you're willing to compromise a bit on Instagram-ready stylish interiors! Another good website to check out if you're more interested in hotels and hostels is booking.com. There are some amazing deals, and the site gives extensive information on what each hotel offers, with customer reviews so you really know what you're booking before you click 'pay'.
If you'd like to do something totally different in Amsterdam, why not stay in a houseboat? This experience will be utterly tranquil and definitely something to remember. Suggest it to your friends today and watch the excitement fill their eyes! Here is a taste of what you can find on Air Bnb:
 2. Berlin in November
Berlin is a great place to visit in November. On Air Bnb, the average price per night for an apartment for 5 guests is £193 – Friday night to Monday morning, and that's for the entire property! For around 6 guests there are loads of options that are as cheap as £20 each per night. Or, for two people to stay in November, the average place for an apartment for 2 is only around £30 each! Have a bit of fun with your search and make sure you test all the options before you make your final decision.
Again, Berlin won't be particularly warm at this time of year, but there are so many cultural things to do and places to go, you'll still have lots to do to fill your time. Think modern elements of design in the apartments you'll often find on Air Bnb, or if you have more money to spend, you could go for an industrial style loft! Here are some images of the sorts of things you can find on Air Bnb:
This one below even comes with two bikes!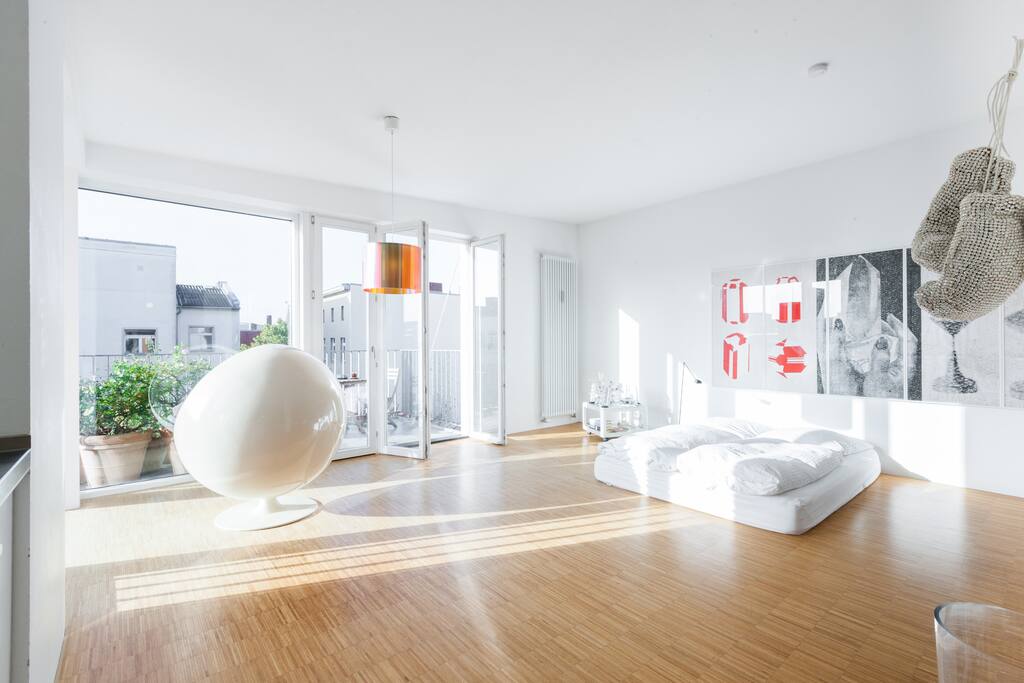 3. Edinburgh in December
For somewhere a bit different, why not travel to Edinburgh for a short weekend away leading up to Christmas. This could be the perfect option for you and your best friend or partner, as you can get a quick plane journey here from lots of airports in the UK. The average price for two guests on Air Bnb is about £127 per night in December, and this can be the perfect option if you fancy getting back to nature and going on country walks and hikes through lovely gardens and parks.
Snuggle up in your cosy apartment and drink tea in front of the fire, or take this time to watch some Christmas films in the comfort of someone else's gorgeous home! This could be the perfect Christmas trip for you, if you don't want to spend too much money but you do want to get some time away from the hustle and bustle of everyday life. If you search properly, you can even find castles to stay in like the one pictured below! This is called The Gatehouse to Ayton Castle.  Click on the image to go through to the Air Bnb page!
4. Barcelona in January
Barcelona is a beautiful place to go on holiday in January, as the skies are at the bluest they get all year round. Tourists quieten down and allow you to wander the streets in peace. The average temperature is only about 10 degrees in January, to make sure you wrap up warm!
If you'd like to go away with a larger group of friends, this penthouse for ten is the ideal January option for your group! It's in the very heart of Barcelona and it also comes with a beautiful rooftop terrace and pool. This is perfect for entertaining and was featured in the New York Times in 2012 as one of the best unique penthouses to stay in the city. It even has a luxury piano! If you wanted to have a birthday weekend away with the girls, Friday evening – Monday morning, this place would only be around £220 per person, for 10 people.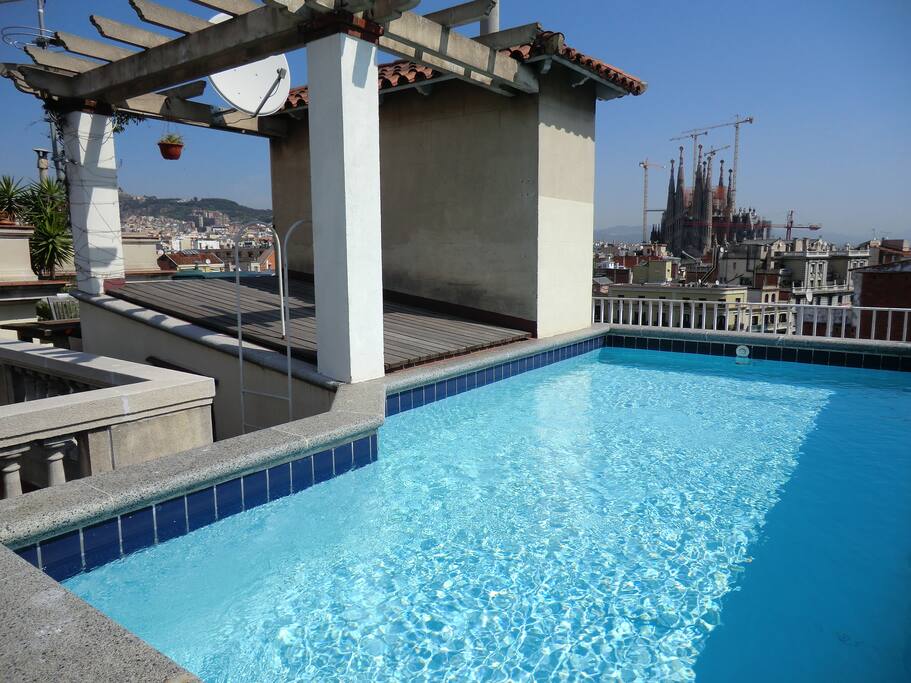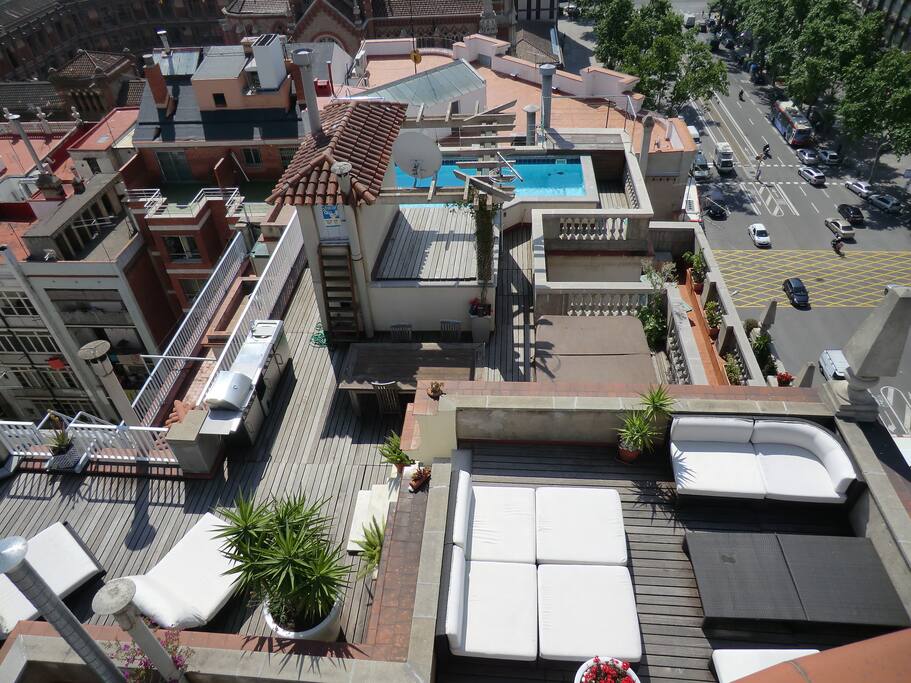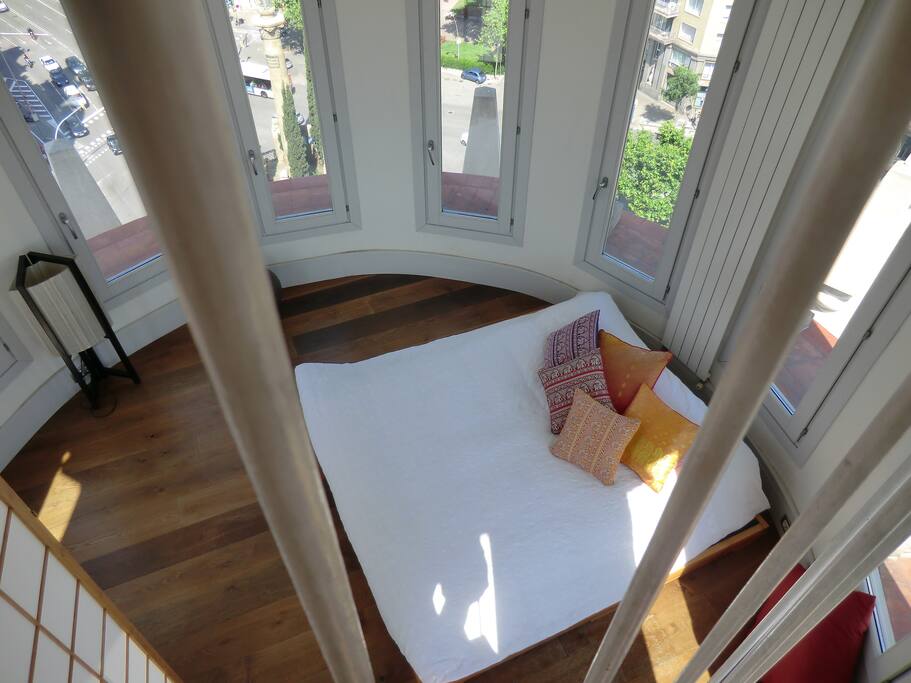 5. Norway in February
Norway might seem like an unusual option, and perhaps one you haven't considered before. But it's one of the most beautiful places to have a weekend away with friends! There are some huge houses on offer, with huge pools and hot tubs for you to enjoy. These images speak for themselves for this property, and it only works out about £85 per person including cleaning fees for a group stay in February! If you book early enough you can get flights from the UK to Norway for around £100, making this a cheap and fun holiday option for this time of year!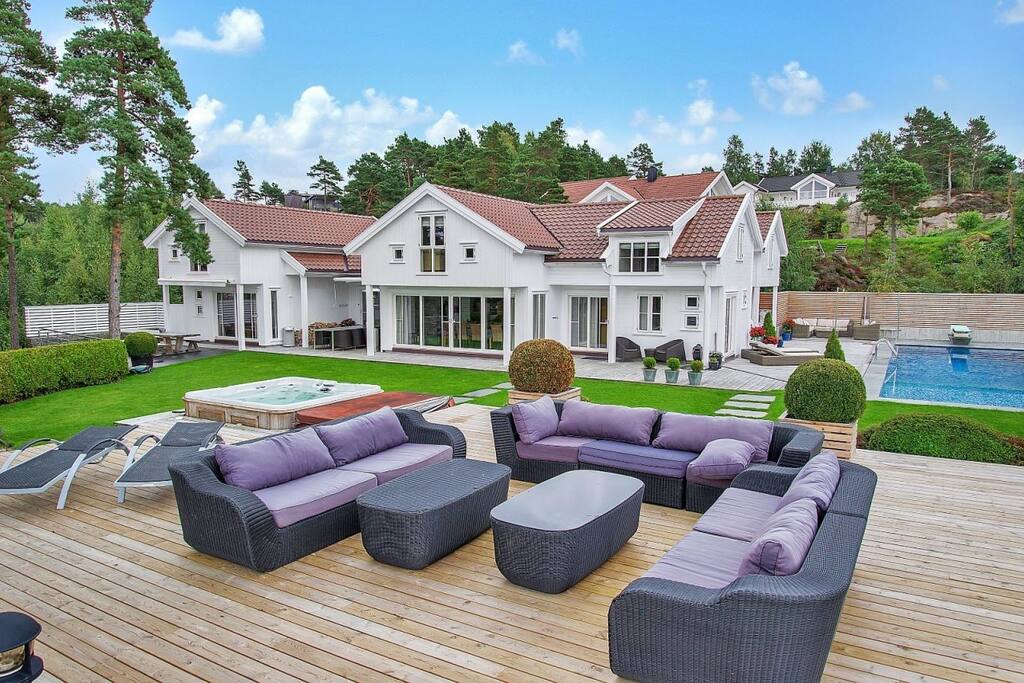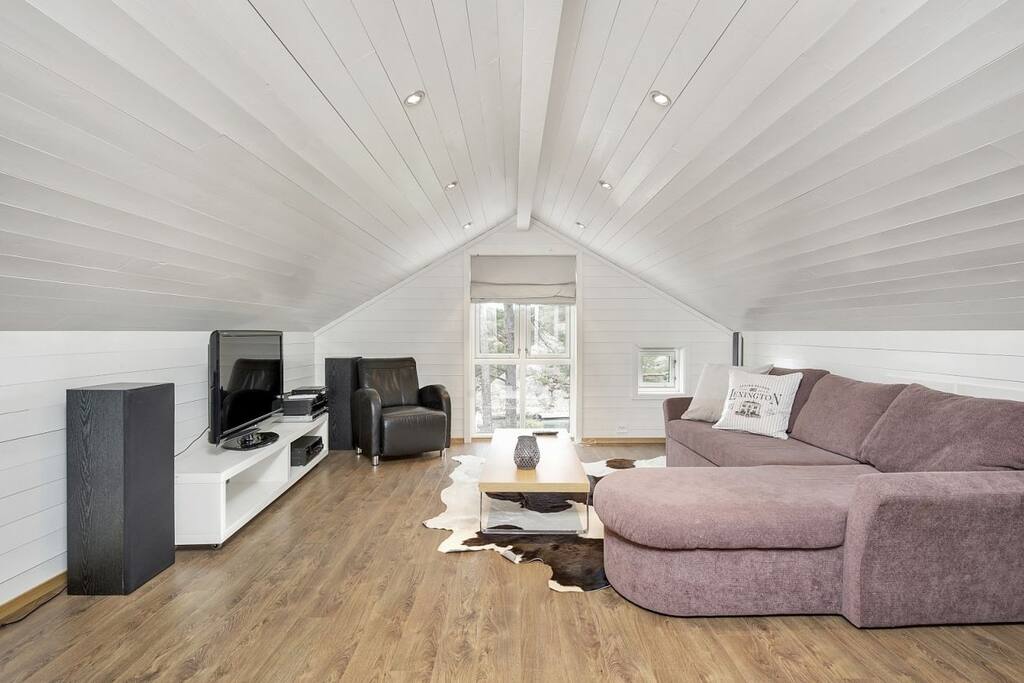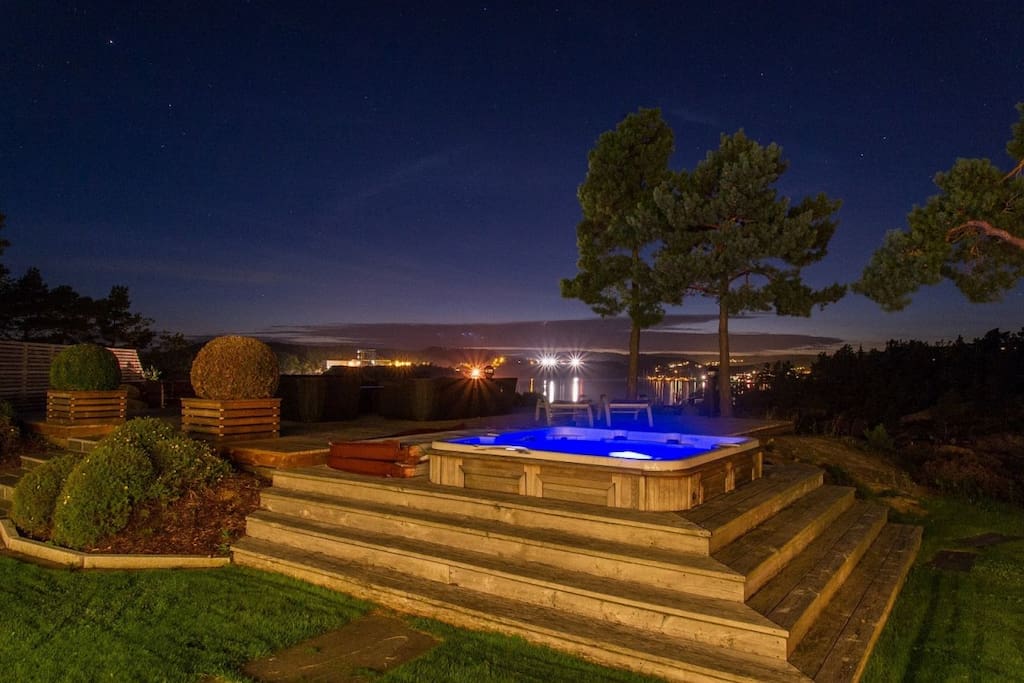 6. Ireland in March
You can fly from many UK airports to Cork in Ireland from £30 in March, making this the perfect location to choose for your trip! This Air Bnb property is a new build and has a roof terrace with gorgeous views. For four people, for the weekend, including cleaning costs comes to around £140 each and comes with two beds and two bedrooms.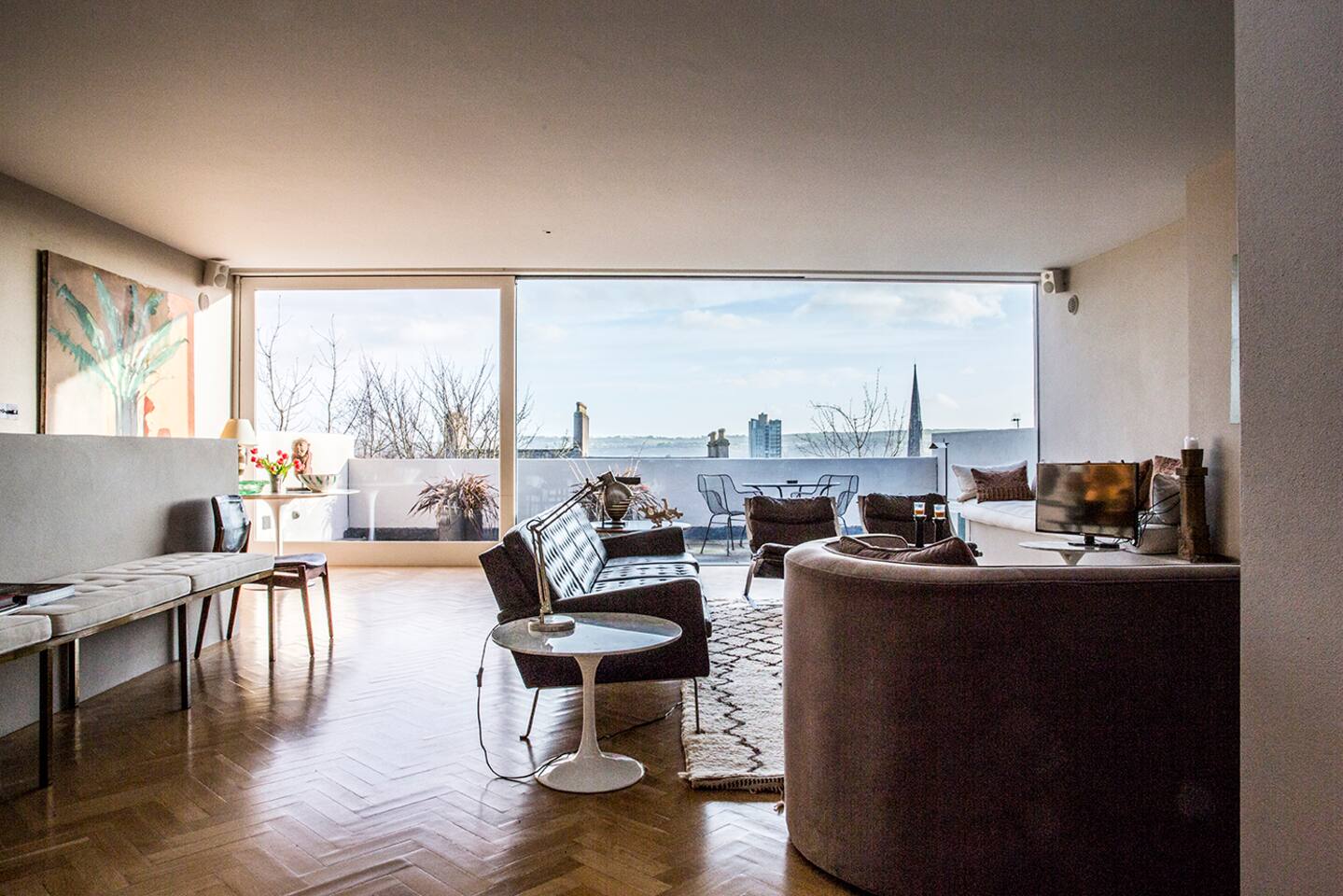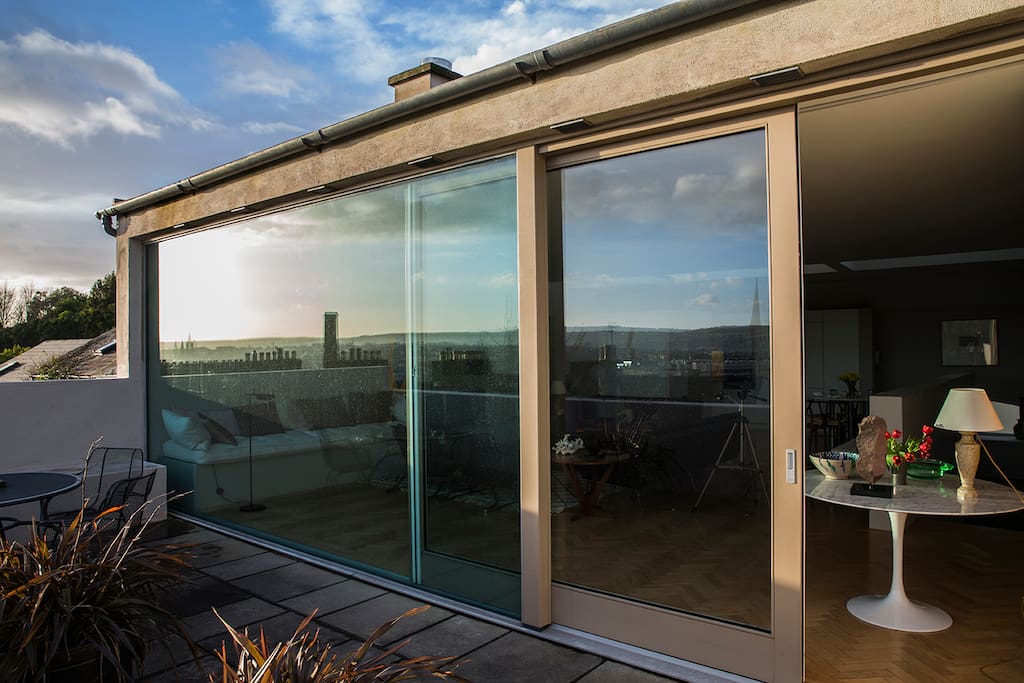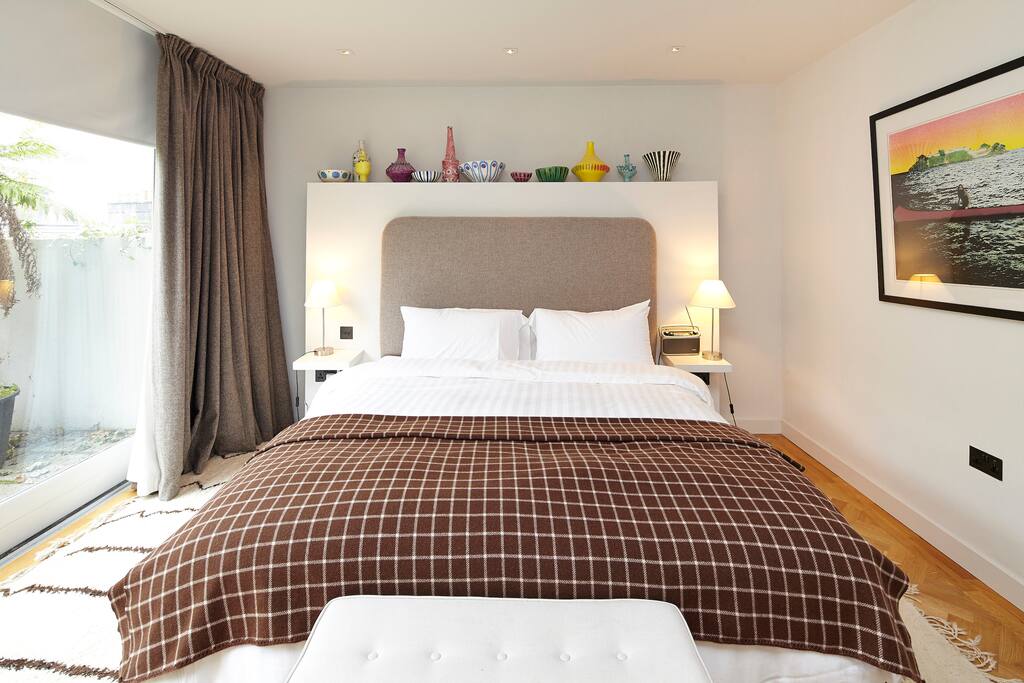 Hope this list of Air Bnb suggestions has given you some inspiration! Please comment below if you have any other ideas or have been to any of the places pictured above. We'd love to hear your ideas and advice!